A Story of Survival and Second Chances
Steve Triglianos always dreamed of being a teacher. Now, thanks to Touro's Graduate Program in Education, he's making his dream a reality.
March 12, 2014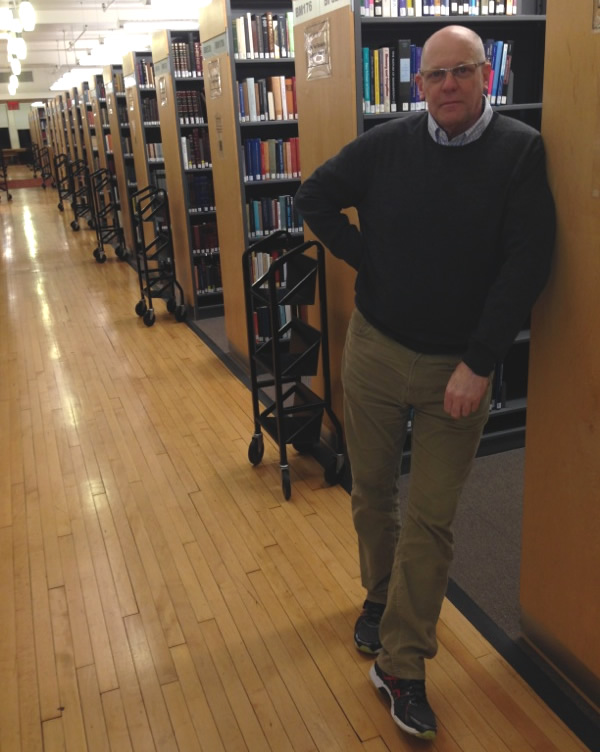 From Wall Street to working in the restaurant business, Triglianos has worn many hats during his professional career. But his path would take an unexpected turn, as a series of life altering events had him dramatically changing course.
"I was newly divorced, had survived a bout of cancer, and was also working in the World Trade Center when the first plane hit. Thankfully, I got out, but I suffered from PTSD (post-traumatic stress disorder) which affected my ability to work for a time."

After battling his way back from cancer, and his post 9/11 PTSD, Steve found himself at a crossroads. He decided it was time to actively pursue his dream job of becoming a teacher. In 2009, Triglianos went back to school, completing his bachelor's degree from SUNY Purchase in Liberal Arts. Upon completion of his undergraduate studies, he searched for a master's degree program that would afford him the opportunity to work while pursuing his graduate degree.
"I checked out a lot of programs, but none of them offered the flexibility for me to work while earning my degree. Then I found Touro. Their graduate program was unique, allowing students a chance to complete the program in a relatively short time, while not interfering with your ability to work full-time."
Triglianos, who currently works at The Churchill School in New York, appreciates the small class size and convenient midtown Manhattan location. He is also happy to connect with like-minded colleagues, fellow Touro graduate students pursuing similar career goals, while simultaneously balancing professional and personal responsibilities.
"It's a small program. We're like a close-knit family. We all know each other, and connect through email and texting, helping each other on assignments. Everyone in the program has a job so they work during the day while taking courses at night. I couldn't find that anywhere else."
As a teacher entering the education profession later in life, he was in his mid-fifties when he began at Touro, Steve acknowledges some changes that have occurred since he was in school.
"I attended Catholic School in the '70's, so it was a huge culture shock entering the school system today, said Triglianos. "It's so casual. Students have their own phones. They get up and leave when they want. Technology is so different now, so there are a lot of exciting ideas and the students are really receptive to these. I really enjoy the experience of seeing students learning something new for the first time. It's very rewarding.
In Spring, 2014, Steve will receive his Master of Science in Mathematics Education. But most likely, that will not end his relationship with Touro, as Steve intends to complete additional teaching certifications.
"Once I complete my master's this spring, I will stay at Touro and re-up certificates in TESOL and Special Education, because they have great programs in these areas as well."
When asked what advice he would offer to other prospective career changers midstream, Steve is encouraging to those who want to change their lives.
"As I look back, it's hard to believe how lucky I was to find Touro. Now that I am almost finished, in my last semester, taking my last couple of courses, I can really see it couldn't have worked out better. Touro exceeded my hopes and dreams more than I could have imagined."
"I hope I can be an example to others who may be considering changing career paths," said Triglianos. "And I hope my story will encourage everyone to never give up on their dreams, no matter how challenging they may seem."