Alumni Spotlight: Dave Boykin
Touro College Graduate School of Education (GSE) alumnus talks about his passion for education and explains career challenges encountered during COVID
March 01, 2021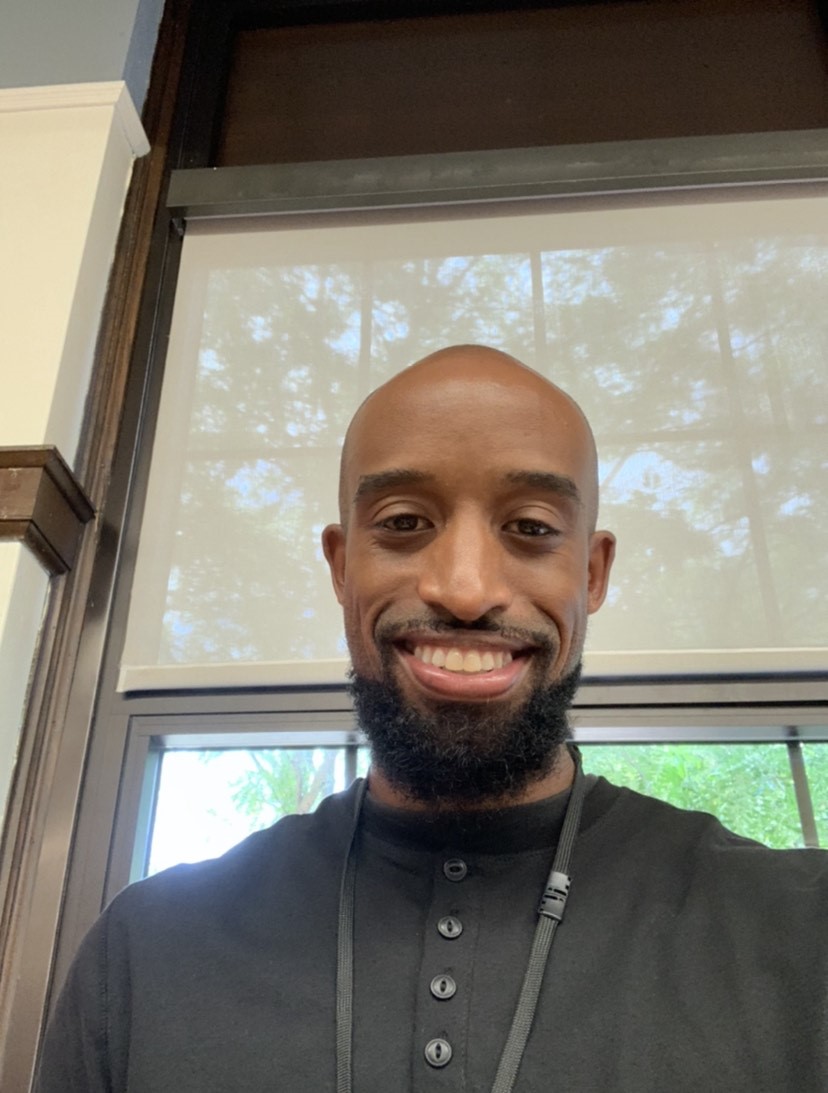 Touro College Graduate School of Education (GSE) alumnus and Special Education Teacher, Dave Boykin.
We recently spoke with Dave Boykin, a special education teacher with the Irvington Union Free School District in New York, about his love for teaching, how his job has changed during the global coronavirus pandemic, and his goals as the new head basketball coach in the district. Boykin is a '20 alumnus of GSE's M.S. program, specializing in Childhood Education & Special Education (Grades 1-6).
The COVID pandemic has upended life for teachers and their students. How has the crisis impacted your role as a 4th-5th grade special education math and ELA teacher?
COVID has drastically changed the lives of everyone around the world. As an elementary school special education teacher, it's much easier to help students who require extra support when you can walk over to their desk to assist them. As the coronavirus rapidly became a major health concern, our district decided to transition to remote learning for half of each week, forcing us as teachers to think of new and creative ways to reach our students while being physically distant. Certain challenges such as poor internet connections, the inability to quickly go to a student's desk to provide real-time assistance, and an overall lack of social interaction have proven difficult thus far. Also, as the age range of children I teach are easily distractable, ensuring my student's parents remain as involved as possible in their online education has been an obstacle because truly none of us were prepared for this type of virtual learning environment at the onset.
Congrats on recently becoming the new boys head basketball coach in your school district! What are your goals for the team?
Thanks! My goals for the team are to teach our young men the fundamentals of the game I love while encouraging comradery and hard work and of course, to help them win as many games as possible. We have a great group of adolescents who are eager to learn and compete, and I'm looking forward to a successful season.
How did Touro GSE help you achieve your career goals and what key skills did you learn in the classroom that you're leveraging as a teacher?
If it weren't for GSE, I wouldn't have received my teaching certification and it would have been very difficult to climb the career ladder in the education field. After graduating in August 2020, I began to apply for jobs right away and started my new teaching position in December. I learned countless skills in the Touro classroom that I use on a daily basis such as differentiating the type of instruction I provide, adding games into lesson plans, employing specific classroom management skills and including establishing guidelines and expectations on day one, as well as being fair, transparent and consistent with rules. I also learned the importance of ongoing communication with students and their parents. GSE taught me how to easily adapt to new situations, which really comes in handy as we face this unprecedented crisis.
Being involved in sports is known for having a positive effect on kids. Have you witnessed this in working with your students?
The classroom is very similar to the basketball court and I believe the roles of teachers and coaches are almost identical. I've witnessed how powerful it can be to simply start the day off with a positive attitude and I take pride in sharing my smile and positive outlook with my students, which enhances their confidence and helps them to achieve success both on and off the court. I've also seen how my background as a former professional basketball player and current coach gives me some added "cool points" in the classroom, enabling me to appear much more relatable to my students as we share a common interest in sports. My students often ask me a bunch of questions about what I experienced while playing basketball professionally, which is a great way to break up lessons in the classroom to ensure they remain engaged.
Why are you passionate about the education field?
Helping others and sharing knowledge is something that comes naturally to me. Throughout my life, I have met so many kids who don't have the guidance and support that I had growing up, so I feel it's my obligation to help them in any way that I can. Attaining my higher education degree and being passionate about sports have given me countless opportunities to make important connections, travel the world, and make a living by doing what I love. My personal goal is to encourage students of all backgrounds to never give up on their dreams and put one hundred percent effort into everything they attempt.
We saw that you recently started Life Thru Hoops, a youth basketball development program. Why was this initiative important to you and what are your plans for the program?
It was important to me to launch Life Thru Hoops to give young student athletes an opportunity to learn the game of basketball the right way, directly from professionals who are passionate about the sport. It serves as an outlet for underprivileged children to build their athletic skills, improve their self-confidence and learn the value of teamwork. Life Thru Hoops offers individual/group trainings, camps, travel teams, and clinics for children of all ages and I hope to expand these programs in the future.