Alumni Spotlight: Nefertiti Leach
High School Dean Nefertiti Leach on Helping Children and Balancing Work, Family While Pursuing Her M.S. Degree at Touro GSE
March 18, 2019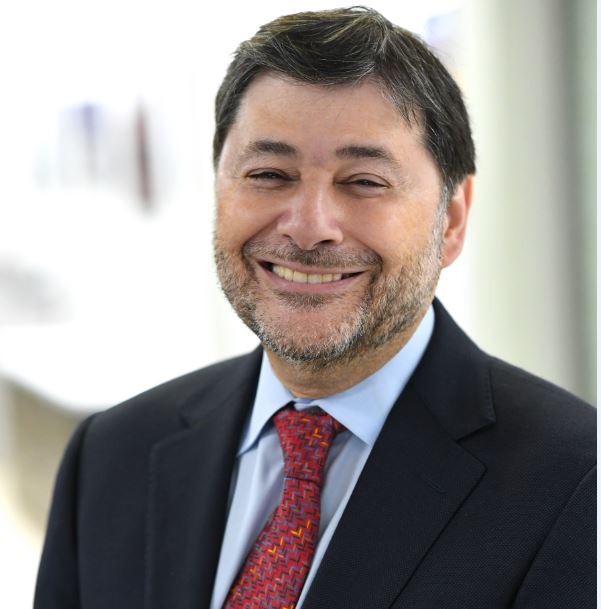 As a high school Dean, Nefertiti Leach noticed many of her students had learning difficulties. She believed these issues stemmed from not receiving necessary early intervention services at a young age.
A native of Bedford Stuyvesant, Brooklyn, Nefertiti is determined to make a positive impact on her students. She decided to go back to school and enrolled at Touro College's Graduate School of Education (GSE), where she is studying Early Childhood Education and Special Education (Birth-Grade 2). She previously received her master's degree in Public Administration from Metropolitan College of New York.
In addition to her academic endeavors, Leach works full-time as Dean of the Academy for Young Writers, a 6-12 grade school located in Brooklyn, and is the primary caregiver to her three children.
"Serving as Dean was a no brainer for me, as it is a perfect trifecta of my passion for education, clinical social work experience and love for young people who often struggle in traditional classrooms. My favorite part of my role is our Restorative Justice approach, in which we utilize strategies such as mediation, circle time and community repair projects, to address key challenges rather than penalize and remove children for making mistakes. The most challenging part is knowing I only have a short window of time before they transition into the real world that is not always so supportive," she said.
After receiving her degree from Touro, Nefertiti is excited for the opportunity to work closely with low income students and provide support to parents of children with special needs. She can relate to this scenario all too well, as her middle daughter had developmental delays and Nefertiti stepped up to advocate for her child to ensure she received critical early childhood intervention. Fast forward to today, her daughter now attends a globally competitive school and dreams of becoming a surgeon.
"I hope to equip countless families with the support needed for their children to realize their amazing potential," said Nefertiti.
Only a Super Woman Can Balance it All
Handling her increasing responsibilities is something Nefertiti works on every day. Due to Touro's Sunday classes, Nefertiti is given the flexibility needed to attend important events like her children's soccer practices and dance recitals, as well as church services.
When asked what advice she would give to other mothers with similarly jam-packed schedules, Nefertiti urged "no time will feel like the 'right' time to go back to school so don't wait to further your education. Plus, involve your kids so they understand the importance of your educational journey through sharing what you're learning with them and making them feel like they are part of the experience."
"It's funny because I will tell my kids I'm proud of something they did at school and rather than responding thanks, they tell me they are also proud of me, and we make it a fun competition to see who gets the best grades," she said. While Nefertiti realizes grades are important, she knows the impact a good educator can make in the life of a student, especially one with a learning disability, is unparalleled.
"Trajectory altering is what I define as the truest impact of a good educator. No one forgets the educator who first believed in them as it sparks a flame that lights the way to discovery otherwise never explored," Nefertiti concluded.