Alumni Spotlight: Sarah Hoff
Graduate School of Education alumni Sarah Hoff explains how Touro "catapulted her career."
February 14, 2019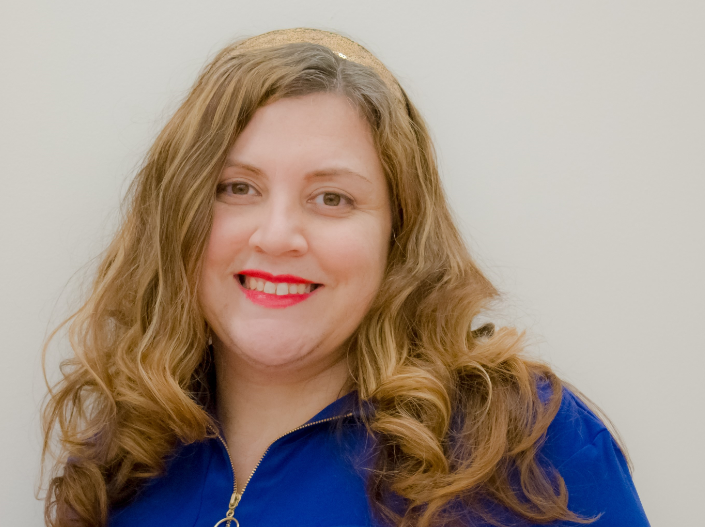 Sarah Hoff graduated in 2012 with a master's degree in general and special education, and is now pursuing a doctorate in educational leadership and administration at Northcentral University. She is a native of Flemington, New Jersey and an expert in autism education who uses technology to inspire students' learning and engagement. She is currently a kindergarten-second grade autism teacher at James Monroe Elementary School located in Edison, New Jersey.
Q: Why did you select Touro College to receive your MS in Education and Special Education?
A: I was teaching in Chinatown at Preschool of America, a bilingual preschool, and was given the incredible opportunity to start taking classes and begin my master's degree. After the initial courses were completed, the program enabled me to be accepted to Touro and finish my degree, taking classes at the Manhattan campus.
Pursuing my graduate degree at Touro College was the best decision of my life. Touro required we enroll in mandatory "teaching with technology" classes. The technology that I was encouraged to use catapulted my career, as I became known as someone who was proficient in technology. I was also able to assist other teachers and supervisors with infusing technology into every subject.
Q: What was your favorite class and why?
A: My favorite class was autism awareness. I did not know at that time that I would become an expert in this field. Many other people I worked with did not attend any classes focused on autism and struggled because they did not possess the basic knowledge of the autism spectrum. This was the class I enjoyed the most as I am passionate about working with children with autism since someone very close to me is on the spectrum.
Q: What skills did you learn at Touro that have proved most useful throughout your teaching career so far?
A: The skills I learned were to be a lifelong researcher, integrate technology in all your teaching lessons and to always strive to be excellent at your craft. I have continued my studies by enrolling in a doctoral program in educational leadership and continue to conduct relevant research to ensure that I am applying evidence-based instruction and cutting-edge technology as it pertains to autism. Finally, I learned that I should be prepared and continue to develop as a professional. I remember a professor during my student teaching saying I was so well prepared that she wished there were more students like me. Touro helped prepare me to teach with limited materials in Title 1 schools for 13 years.
Q: What is robot therapy and why did you become interested in it as a teaching tool?
A: At my first job, I had the opportunity to use a robot called "Milo" for approximately two years and I saw vast improvements in my students. They were better able to self-regulate by participating in Milo's Calm Down Module; and one student who was nonverbal began to speak. He even participated in a CBS news interview. This is how I became interested in robot therapy. I have a passion for all students with autism and want them to benefit from receiving instruction that incorporates cutting-edge technology.
Q: In what ways can robots help children with autism? What impact have you seen in the classroom when using this innovative technology?
A: Robots help children with autism further develop social skills through teaching them self-regulation and appropriate social play and interaction. They are particularly fascinated by technology so they were highly focused on the robot and we were able to use it as a teaching tool.
Q: Describe the most rewarding experience of your career.
A: One of the most rewarding experiences in my classroom is when one of my students used the robot without any prompting. I did not even know he knew how to; he learned by solely watching me. Some of these students developed a love for technology that transferred to many other subjects. One student told me and his parents that he was going to be a coder and then attended coding camp. Teaching with technology is vital because it builds confidence in children with disabilities, which could also be a potential career for them.