Gates Millennial Scholar Pursues Teaching Career at Touro
An interview with GradEd's Alexis Robinson
June 06, 2016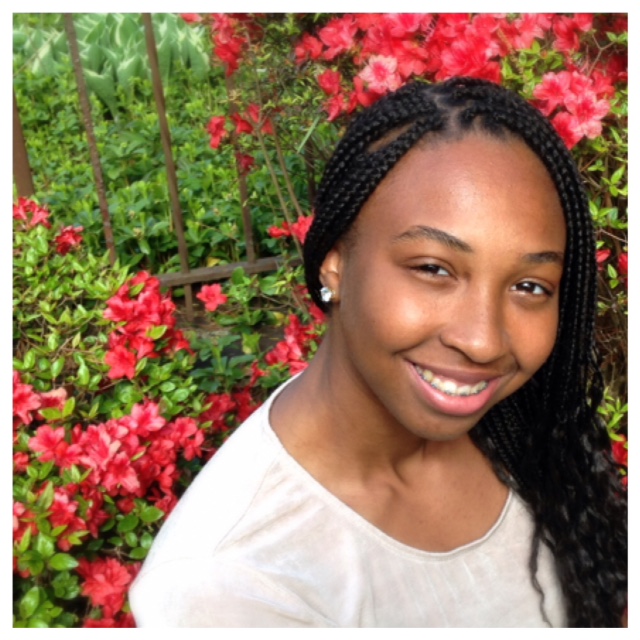 Alexis Robinson received the prestigious Gates Millennial Scholarship and is currently studying to become a teacher at the Touro Graduate School of Education. The Gates Millennial Scholars Program was initially funded by a $1 billion grant from the Bill and Melinda Gates Foundation with the goal of promoting academic excellence and providing an opportunity for outstanding minority students to reach their highest potential. This program is developing a diversified cadre of future leaders for America and offering seamless financial support from undergraduate through doctoral programs. Touro Talk got up close with Alexis to find out more about her career goals and aspirations.
Did you always want to be a teacher?
I first realized that I might want to be a teacher when I started tutoring elementary and middle school students at a local boys and girls club near my high school. Although I always loved working with children, in college my career goal was crystallized for me. While pursuing my undergraduate degree at Davidson College in North Carolina, I spent over 200 hours each year tutoring elementary school students at a local after-school program. I truly enjoyed watching the children learn and grow despite the many challenges they faced. Upon graduating from college in 2014, I knew that I wanted to continue to teach and work with children.
Is teaching a family profession? Did anyone inspire you to pursue this path?
Yes. My mother, La-Toshia Sullivan, who is also a graduate of Touro College Graduate School of Education, is a former teacher. Her experience working with children and the joy she felt while teaching inspired me to follow in her footsteps and become a teacher. My mother was a dedicated student and a loving teacher who always went out of her way to help her students.
What I hope to accomplish as a teacher is…
I want to help children cultivate a deep love for and enjoyment of learning. I also hope to help them develop the skills and knowledge they need to become successful individuals as they grow towards adulthood.
The Gates Scholarship is enabling me to…
Have the opportunity to attend graduate school without financial stress so that I can enjoy learning how to teach and develop the skills that will make me an effective and successful educator.
I chose Touro because…
My mother, a Touro graduate, and my father who also used to work for Touro and who had taken classes at Touro, spoke so highly of the school and its graduate education program. They told me that the teachers really care and take the time to provide personal attention to each student and help them in every way possible. After hearing my parents' reports and doing my own research, I decided that Touro was the best place for me to pursue a graduate degree in education.
What I wish all teachers knew…
That teaching is an immense privilege that comes with a lot of responsibility and that although teaching has its many challenges, the benefits and rewards of teaching are worth it.