Graduate School of Education Alum in Prestigious New Role
Touro Grad Sara Salazar-Diaz Serves as Master's Representative to the AACTE Holmes Scholars Council
April 11, 2022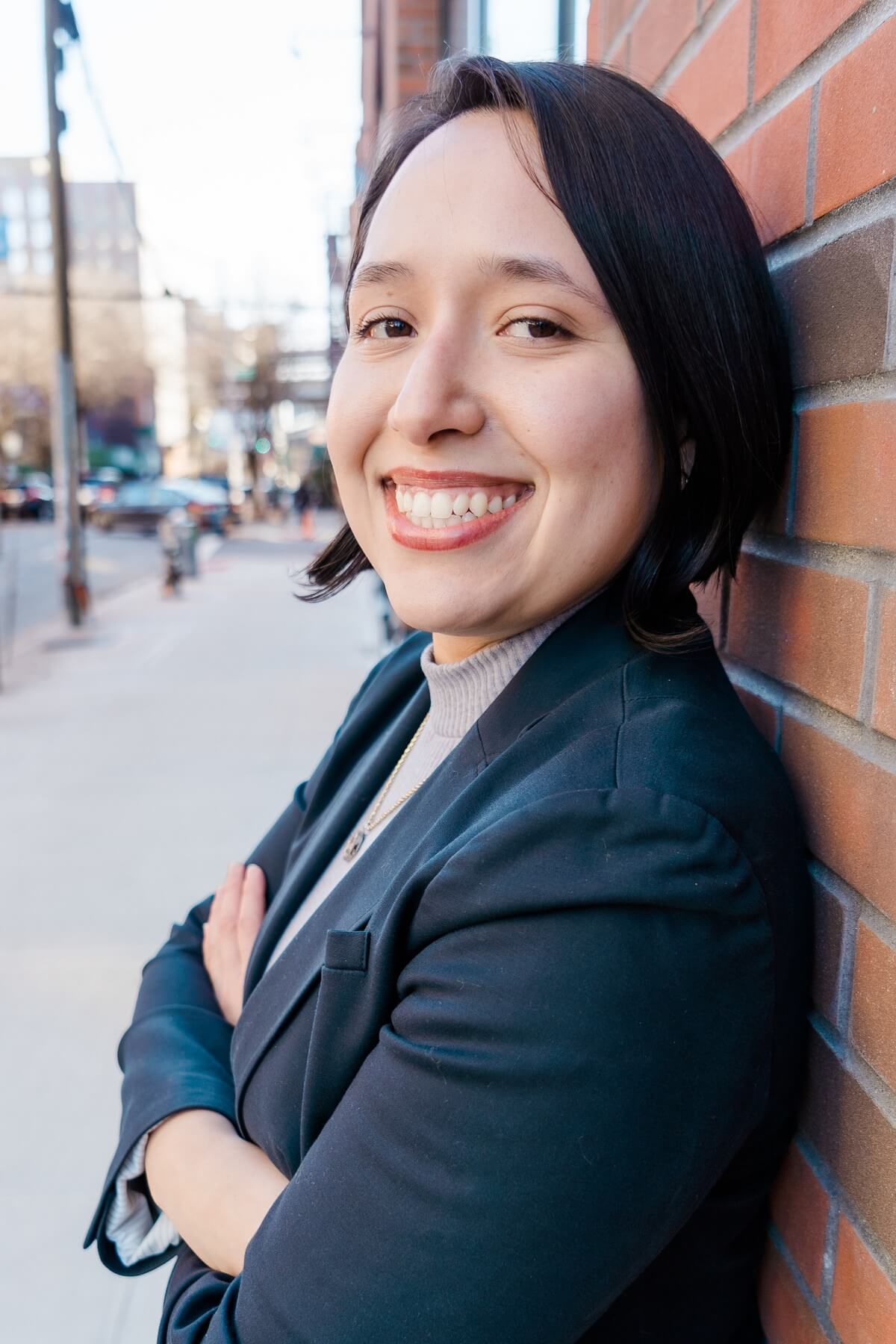 GSE alumna Sara Salazar-Diaz, a sixth-grade elementary school teacher at P.S. 084 Jose De Diego in Williamsburg, Brooklyn.
Sara Salazar-Diaz knew from a young age that she wanted to give back to her community as a teacher after witnessing the passion of her parents, both lifelong educators.
A Williamsburg, Brooklyn, native, Salazar-Diaz is currently a sixth-grade elementary school teacher at P.S. 084 Jose De Diego in the same neighborhood she grew up. She credits her time at Touro Graduate School of Education (GSE) for helping her achieve her career goals. While Salazar-Diaz was pursuing her M.S. Degree in Childhood Education & Special Education (Grades 1-6) at GSE, she felt it was important to get involved in the Holmes Scholars Program, which supports students of historically underrepresented communities entering the education profession at both the master and doctoral levels with mentorship, peer support, and professional development opportunities. Since 2019, the Lander Center for Educational Research at Touro's Graduate School of Education has coordinated the Touro Holmes Masters (THMs) program and will soon admit its fourth cohort of candidates.
Salazar-Diaz, who graduated from GSE in September 2021, was recently chosen to serve as the Master's Representative to the AACTE Holmes Scholars Council. In this vital role, she will be responsible for networking with fellow masters' students at other member institutions and amplifying their voices to create a pathway for ongoing growth and development in mentorship, building peer support, and enhancing professional opportunities. She will also work with the Holmes program leadership to support self-identified racially and ethnically diverse students in their pursuit of advanced degrees in education, and drive research efforts for and by peoples of color.
"Across America, public school teachers continue to be much less racially and ethnically diverse than their students, with nearly eight of ten teachers identifying as White. Therefore, it's critical to build a more diverse educator workforce and the Graduate School of Education is proud to be among over 40 member institutions of higher education sponsoring the AACTE Holmes Scholars Program. This program was developed to increase the number of teachers of color throughout the United States and we're incredibly proud that our alum, Sara Salazar-Diaz, will be making a critical difference in her new role as Master's Representative," said Velma Cobb, Director of The Lander Center for Educational Research.
The Life of an Elementary School Teacher
"I teach 11-year-olds in a classroom consisting of both general education students and students with various classifications and degrees of disabilities. I also lead a self-contained co-teaching classroom that is part of the Autism Spectrum Disorder Nest Support Project. Directed by New York University, this project helps to establish inclusive cultures and advance the development and implementation of educational practices for autistic learners," said Salazar-Diaz.
She added that her students are very emotionally intuitive, and she and her staff veer away from focusing on what makes them different. Instead, they zero in on the similarities they all share as ethnically diverse individuals as she teaches traditional subjects including English language arts and social studies.
"Growing up with a Puerto Rican mom and a Mexican-American dad and being raised Jewish in the Reform branch of Judaism, I always felt very different from almost everyone else living in my community. From a young age, I understood that receiving a great education is a privilege and always wondered why more of my teachers didn't' look like myself, especially since we are living in such an ethnically diverse city," Salazar-Diaz said.
Salazar-Diaz notes that while in most cases, low-income communities receive less funding for their school districts, their students are held to the same standards as students in wealthier districts. While not advocating for lower standards or expectations for these students, it's imperative to recognize that underfunding and under-resourcing in these districts is not only inequitable but hypocritical.
"My parents worked hard to provide as many learning opportunities as possible for my three older brothers and me, and always reinforced that it's our obligation to give back to the community and provide a helping hand to people who have less, serving as a bridge that connects different cultures," Salazar-Diaz said. "Education is critical as it's impossible to move forward in any aspect without fully preparing the next generation of leaders. My frustrations motivate me to do better every day and an important part of my job is to constantly take small steps to unpack and dismantle the powers that be to ensure that all kids have access to a myriad of positive opportunities," Salazar-Diaz said.
Master's Representative to the AACTE Holmes Scholars Council
While attending the 74th AACTE Annual Meeting in New Orleans recently, Salazar-Diaz learned that the council was seeking new representation. She instantly knew she wanted to get involved on a deeper level after witnessing the lack of representation of masters' scholars present at the conference. After submitting her ballot, she was elected to serve as the Master's Representative. Salazar-Diaz has significant goals for the future, including elevating and expanding nationwide networking opportunities, especially for people coming from Black and brown communities; meeting and learning from other key individuals in education; and seeking new advocacy opportunities for Touro University as a whole, as many students and alums might not be aware of the great work being done by the council.
"We're proud of the newly elected Holmes Council members and look forward to collaborating with these leaders to strengthen and expand the Holmes Program. As the sole Master's Representative of the Council, Sara Salazar-Diaz will play an important role in representing the ideas, interests, and concerns of Holmes Program participants who are pursuing master's degrees in education," said Weadé James, AACTE's Senior Director of Development and Research and Holmes Program Lead.
Hopes for the Future
"Looking ahead, I'm always seeking innovative ways to better integrate technology into education. Personally, I'm now researching doctoral programs specializing in Curriculum and Instruction and Educational Leadership. Additionally, I'm seeking new ways to enhance the overall support of my colleagues to bring a higher level of critical analysis to the education field, while also driving inclusion as people like me need the space to tell our stories as this is critical for the successful future of our youth," Salazar-Diaz said.