Graduate School of Education Alumnus to Lead Long Island School District
Seasoned Educator Antonio Santana Discusses His Exciting New Role and Why He's Proud to Make a Difference in the Lives of His Students
October 13, 2022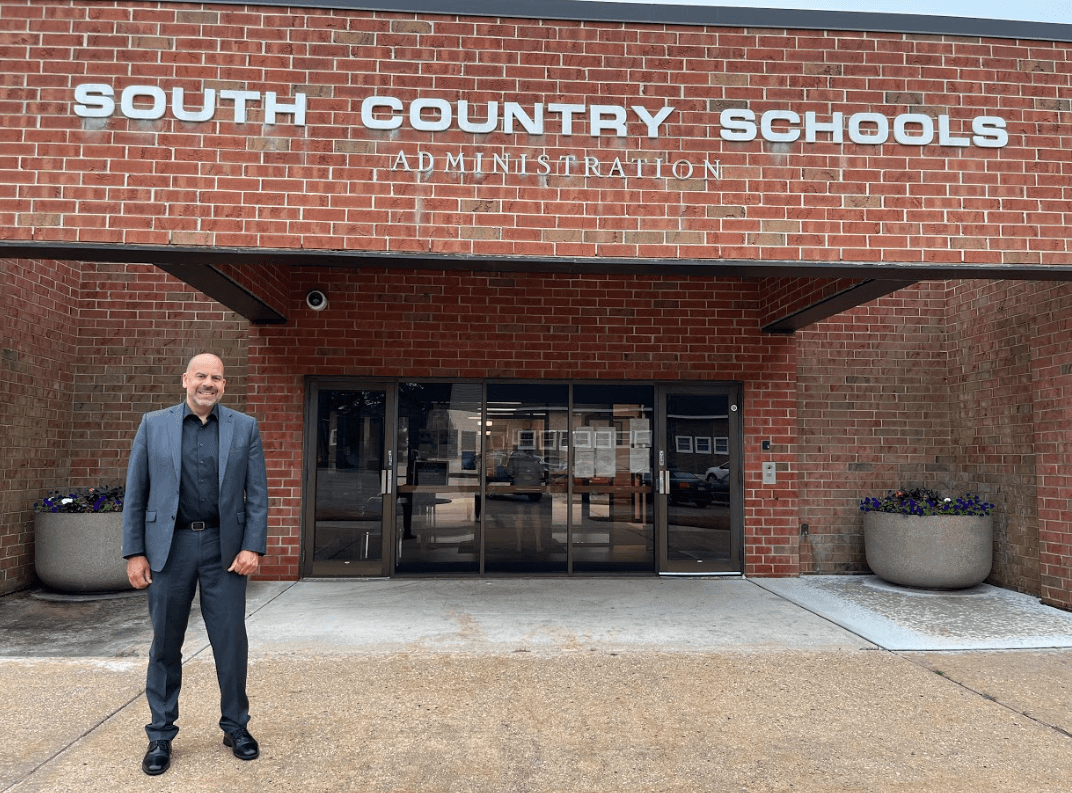 Antonio Santana
Antonio Santana overcame a challenging childhood to become a successful educator with more than two decades of experience in the field. He began his career as a teacher at Alfred B. Mason School, PS/IS 226, in Brooklyn. After graduating from Touro University Graduate School of Education (GSE) in '04 with an M.S. degree in School Administration and Supervision, Santana served in various administrative roles in Nassau and Suffolk County in Long Island.
Recently, Santana was appointed as Superintendent at South Country Schools on Long Island, a crucial role that will enable him to make a positive and lasting impact at a multimillion-dollar school district in Long Island, New York. We recently caught up with this standout alum who explained why he feels like he "owes his life" to his public-school education, the key steps he's taken to advance his career, and his exciting future plans.
Why are you passionate about the education field?
My passion for the education field is driven by the idea of making an impact in the daily lives of people and communities. Honestly, I feel as if I owe my life to my public school education and have viewed my career as a way to pay forward the remarkable gift that I've received. As a child, I watched my single mom who didn't speak English struggle financially, yet she always emphasized the importance of hard work and that getting an education would serve as a gateway to a better life. When I enrolled in a dual language program at the P.S. 84 Lillian Weber school at 5 years old, my love for learning was unleashed and to this day, I reflect on that life-changing experience.
Can you talk a bit about the steps you've taken to advance your career over the last 23 years?
I started my career as a teacher at Alfred B. Mason School, PS/IS 226, in Brooklyn, where I worked for four years, and taught both seventh and eighth grade. I then worked at Mark Twain Junior Highschool as a Science teacher for two years before securing my first administrative role as a Science Chair in the Valley Stream Central School District. This was followed by holding several administrative positions in the Three Village Central School District in Port Jefferson, and ultimately served as the Principal of Glen Cove High School for seven years. Recently, I started an exciting new role as Superintendent at South Country Schools, where I serve as Chief Financial Officer of a $142 million enterprise. My daily responsibilities range from managing staff and developing our budget, to working with the district's Board of Trustees and focusing on advocacy work.
What prompted you to make the major transition from teaching in the classroom to working as a school administrator? What are some of your favorite parts of being Superintendent?
I made this major change so I could impact a larger number of people throughout the district, although I have always loved working directly with students. My favorite part of my job is being able to interact with learners of all ages from Pre-K through high school. These daily conversations keep me young and contemporary and help me understand what is going on in the daily lives of our pupils, and I enjoy being able to help advocate for them as it's very meaningful to me personally.
How did GSE help to prepare you for a successful career?
My Touro professors were active in the field and the wisdom and expertise they shared were invaluable. Also, their institutional knowledge about schools, specifically classroom management and program creation, were very practical and enabled me to feel comfortable when starting my first full-time job.
What are some of your hobbies and future plans?
As a member of the Screen Actors Guild and a former standup comedian, I have this fantasy that I will return to living out this dream when I retire. I consider myself a real people person and I hope to continue to play a part in projects that impact people's lives and communities, moving forward. There is nothing better than when my students from the past reach out to me to tell me how I've helped them in their lives, so I hope to continue making a difference for years to come.