Helping Children Learn
Susie Trachtenberg, Class of '22, Strives to Motivate, Empower and Advocate for Students with Learning Disabilities
August 19, 2022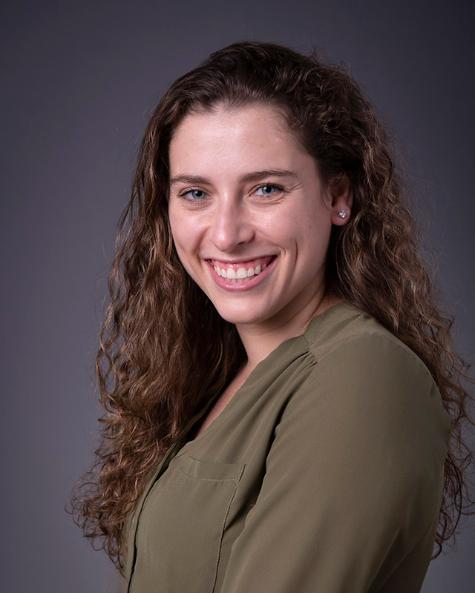 Susie Trachtenberg
As a child growing up in Englewood, N.J., Susie Trachtenberg knew she wanted to be a teacher from the age of seven, and believed her future might lie in special education.
"I always thought I had the patience for it and the desire to help others. I felt like that was where I could make the biggest difference in the world. Those kids really needed me more than others," she reflected in a recent interview.
But she couldn't have predicted that in June 2022, she would be graduating top of her class at Touro with a M.S. in Jewish Childhood Education and Special Education, and delivering a commencement speech to over 1,300 other master's degree candidates at an amphitheater in Coney Island.
As Trachtenberg recalled in her remarks that recent summer day, school presented challenges at times, which taught her the importance of self-advocacy, hard work, and understanding herself as a learner. She envisioned becoming a teacher who would motivate, empower, and advocate for her students.
"I often dreamt of a good teacher who would teach me in the best way for me, while also making me feel confident and happy in school. I strive to be that teacher," she shared with the audience.
The Road to Success
Special education has provided her that opportunity. This fall, she will begin her fifth year teaching at The Shefa School, a pluralistic Jewish day school in Manhattan for children Grades 1-8, with Language Based Learning Disabilities.
Her path to Shefa – and Touro – was a combination of luck, hard work, and following her dream.
At Muhlenberg College, Trachtenberg took courses in elementary education and made the Dean's List, graduating with a B.A. in sociology.
During her senior year of college, a family friend invited her to visit Yeshivat He'Atid in Teaneck, N.J. as a substitute teacher. She joined the teaching staff full time as an assistant teacher the following year.
At Yeshivat He'Atid, a "mainstream" school where students learn in small groups within the larger classroom, Trachtenberg often found herself reflecting on how she could best support struggling students, with and without learning disabilities.
"It was obvious that within the class were kids who had something going on that was impeding their learning – whether diagnosed or not. I found those were the kids I gravitated towards because they needed a little push," she said.
Two years later she would enter the Shefa Teacher Residency program, where she taught and was mentored for two years an assistant teacher in the lower school. At that point, she could apply for a lead teaching position – provided she had enrolled in a master's program in special education.
Path to Touro
Trachtenberg was applying to graduate degree programs in NYC when she learned from her supervisor at Shefa that Touro was launching a new degree program in Jewish Childhood Education and Special Education. The program would be in step with Shefa's curriculum and philosophy, and seemed like a perfect match on many other levels, too.
She felt studying at Touro could help her fill gaps in her Jewish education and knowledge of Hebrew. After all, she'd not been a student herself in a Jewish setting since 4th grade. She could go to school part-time for three years, and keep her full-time teaching job at Shefa. She also liked the prospect of developing relationships with new colleagues as part of the program's inaugural class.
"One of the great things was building a network of educators outside of my job. Now I have connections with other teachers who also have a wealth of knowledge [from whom] I can really learn," she said. "We became a community of learners that I wouldn't trade for the world."
At Touro, Trachtenberg worked hard and improved her Hebrew with the help of her teachers and classmates. She learned new curricular models along with new classroom management techniques. More important, Trachtenberg said she was reminded of the student experience.
"There is nothing like a good teacher, for both good teachers and bad teachers impact us for longer than just the time we spend in their classrooms," she reflected in June to the crowd at Coney Island. "Over the last three years I've…been reminded of the student experience, which has made me a better, more empathetic teacher, who knows I must continue to learn from my mistakes and triumphs."