Student Spotlight: Ada Okenwa Named Holmes Masters Student and Dean's Scholarship Recipient
Peer Networks, Alumni Mentors, and Career Opportunities Benefit an Accomplished Master's Candidate
February 01, 2020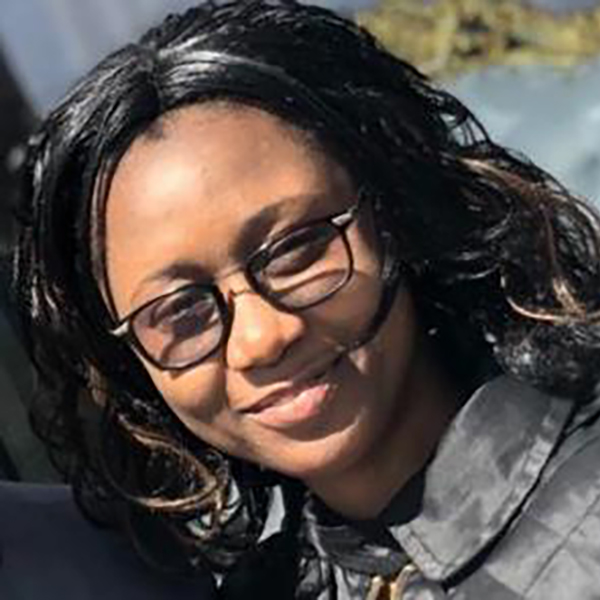 Ada Okenwa
In February 2020, Ada Okenwa (g21) was named one of seven students in the first cohort of the Holmes Master's Program at Touro College's Graduate School of Education (GSE). Through mentorship, financial and academic assistance, and other aid, the program offers support to students who self-identify as racially and ethnically diverse. Administered by the American Association of Colleges for Teacher Education (AACTE), candidates in the program join a national network of fellow Holmes Program students and enjoy opportunities and support from peer networks, program administrators, and alumni mentors. The program also helps participants explore a variety of career options related to education. The Touro program is coordinated by the Lander Center for Educational Research.
Okenwa is pursuing a Master of Science degree in Mathematics Education (Grades 7-12) and will graduate in June 2021. As a Touro Holmes Master (THM) candidate, she is developing a coaching program for peer teacher candidates across all programs to support their success in passing the mathematics portion of the state licensure exam. In her native Nigeria, Okenwa worked as a successful accountant for more than a decade prior to returning to school to earn a teaching degree in mathematics and moving to the U.S. She spent her free time helping tutor Nigerian elementary and high school students in various math subjects. "Math is one of the most basic subjects that you need for any type of job. If you have strong math skills, the world is open to you," said Okenwa. "The challenge of teaching math is demonstrating understanding, patience, and appreciation of the core concepts. Besides knowing the content, educators should also deliver content to aid understanding, especially for children with special needs."
"The Holmes Master's Program has made a significant impact on my educational pursuits. I received my first professional development opportunities through the program by attending the AACTE 2020 Washington Week Virtual Conference and participating in the Holmes Policy Institute, where I engaged in advocacy training and visits to congressional offices on Capitol Hill," Okenwa continued. "I have also learned how to uphold the values of inclusion, diversity, equity, advocacy and leadership in every setting and in every environment."
Okenwa was also named recipient of the 2020 Dean's Scholarship, which recognizes the academic achievement and positive impact Touro GSE candidates have demonstrated during their programs of study. The award exemplifies the mission of the school to serve New York's communities in need and reflects the commitment of the school's administration to ensure that programs, candidates, and alumni are positive change agents within the profession. The recipients demonstrate ways in which they have upheld the ideas of educational equity and access, with their school principals and other community leaders providing an attestation of their positive social and academic impact. They also are recognized for fostering an inclusive, meaningful learning environment, and voluntarily helping their students outside of normal classroom hours.
"Ada Okenwa truly deserves the Dean's Scholarship. She maintained a high academic record and is dedicated to her studies. Her commitment and hard work ethic are exemplary," said Dr. William Cook, associate director of the Lander Center for Educational Research and director of the Holmes Master's program at Touro. "The Holmes Master's Program is gaining ground. We had a successful first cohort and several candidates, like Ada, will graduate soon and one has already obtained a teaching position through the support of the program. We look forward to the selection and induction of a second cohort."