Student Spotlight: Jessica Volpe
From New York to Finland and Back Again, Graduate School of Education Student Jessica Volpe Highlights Key Takeaways Learned from Teaching Abroad
April 04, 2019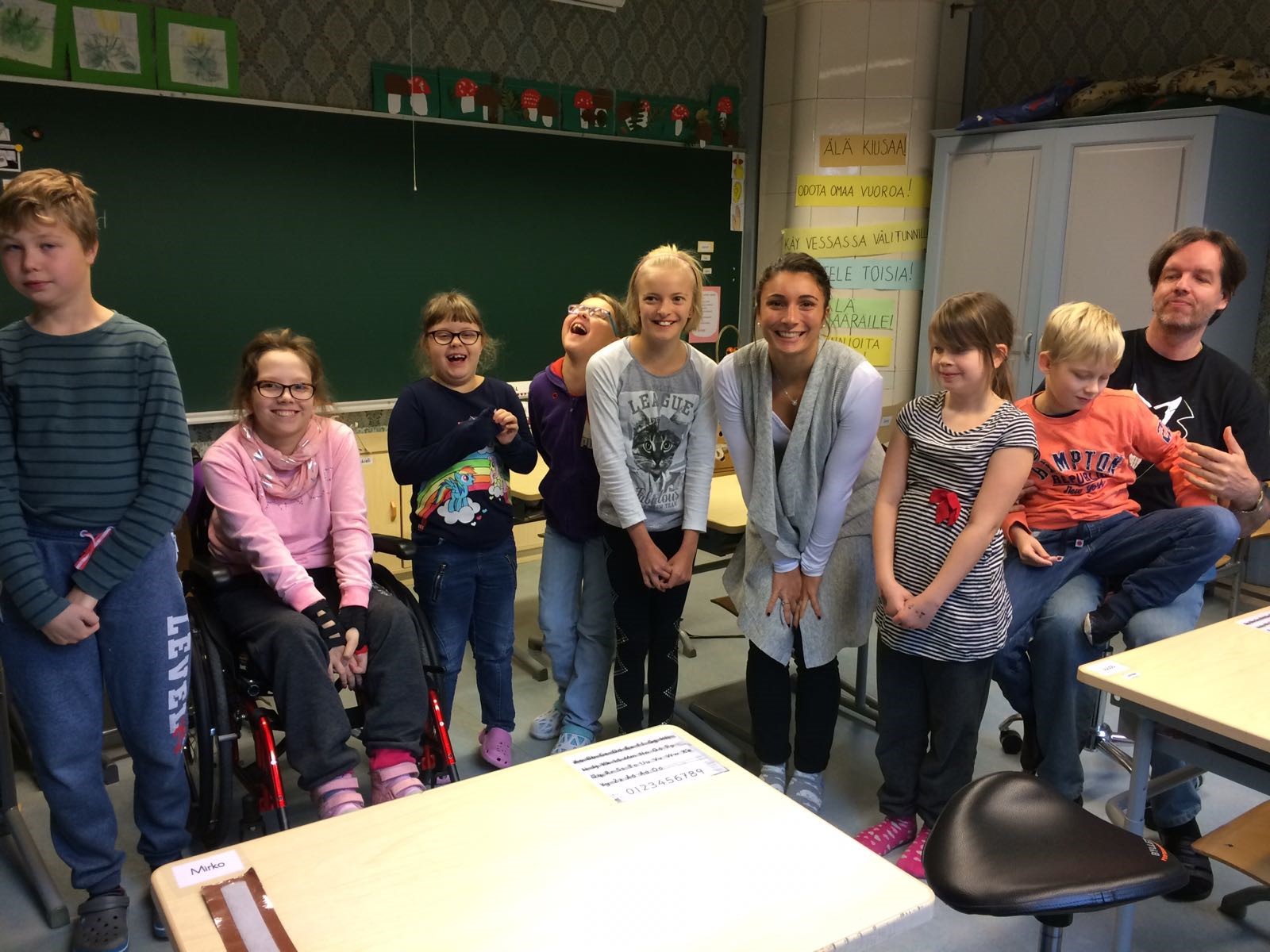 Finland is known for its forest-filled landscape, safe neighborhoods, homemade goods and for being the happiest nation on Earth, but what would prompt someone like Jessica Volpe, a native of Long Island who lived in New York her entire life, to move over 4,000 miles away without a job?
"After graduating Long Island's Stony Brook University with a bachelor's in Multidisciplinary Studies with a concentration in Health Science, Politics and Sociology, my boyfriend was looking for opportunities overseas to play professional basketball and when the best contract he received was from Finland, I realized this was a great opportunity for me to begin my teaching career in a country with the best education system in the world," says Volpe.
Following in the footsteps of her mother, who is also a teacher, and with some experience under her belt as an ESL teacher, Volpe immediately began to contact people from Finland on social media to see if they knew of any local opportunities for English teachers. She did not receive any responses to her outreach and ended up moving without securing employment. Volpe also faced culture shock after arriving in her temporary new homeland.
"Finnish is not an easy language for English speakers to learn, so it was definitely a rough start after arriving. We lived in a small town called Lapua and every day, I would wake up and travel from school to school to see if there were any teaching jobs available," says Volpe.
After pounding the pavement persistently for two weeks, Volpe landed multiple jobs teaching English at both public and private kindergartens, and at a public school for students with disabilities. If her new schedule wasn't full enough, she was featured as a guest speaker at English language adult classes and at a secondary school. On top of that, she began taking classes required to complete her master's degree in Teaching Students with Disabilities, Generalist, Grades 7-12, at Touro College's Graduate School of Education (GSE) as well.
"Touro College impacted my experience in Finland as it helped me apply the strategies I learned to reach my students with disabilities. There was no time to sit back and observe the Finnish environment prior to starting my journey. I arrived to Lapua on Sunday and on Monday, I was knocking on school house doors. In less than a month, I was giving my first presentation in a public school. Nothing like jumping right in to it, but I wouldn't have wanted it any other way," Volpe says.
Interestingly enough, every student in Finland is mandated to study English as early as preschool as it's important that Finnish children can communicate via this universal language, no matter where they move later on in life. Additionally, since social interaction is looked upon as a vital skill in the country, students take multiple breaks a day where they go outside to socialize, run around and unwind from school.
"The kids would return from their short breaks and I was always shocked to see how focused and how ready to work they were after getting some fresh air," Volpe says.
Currently teaching eleventh grade special education at Harborfields High School in Greenlawn, New York, Volpe has seamlessly integrated all of the lessons learned during such an unforgettable opportunity in a foreign country into her Touro educational experience.
"Whether it was learning how to differentiate instruction to teach students with disabilities another language or teaching 4-year-olds parts of the body using well-known nursey rhymes, teaching in Finland has helped me navigate through my Touro graduate school classes as I now look at education through a different lens. Every lesson plan I write, every discussion board post I comment on and every assignment I complete includes a key idea from the Finnish Education System. Most prominently, I allow the students to play an active role in their learning and have seen great success."