Student Spotlight: Rosalia Garcia Receives Polemeni Scholarship
The Award and Faculty Mentorship Help This Aspiring Special Education Teacher Achieve Her Dreams
September 01, 2020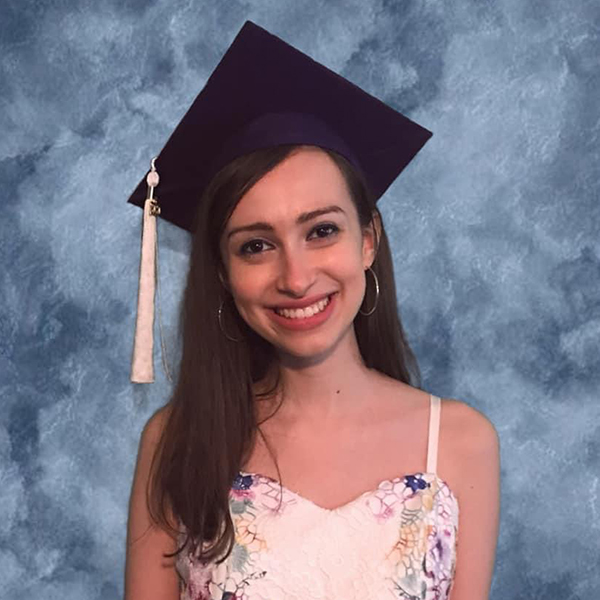 Rosalia Garcia
Rosalia Garcia, a new student in the Master's in Childhood Education and Special Education program at Touro, received the Polemeni Scholars Award in September 2020. She was awarded $5,000 and will work with Touro faculty mentors to develop positive solutions within the education profession, resulting in a Polemeni Educational Impact Project.
"I really appreciate that I was chosen for the scholarship because it will be a big help to me," Garcia said. "In addition to the financial award, the scholars program provides students with mentors. I am eager to learn from my mentor about the teaching field and to receive support to achieve my career goals." She obtained her undergraduate degree in Spanish Adolescence Education (Grades 7-12) and worked with bilingual and special education students prior to pursuing her master's degree. "My main goal is to be a special education teacher in one of New York's public school systems, and work in some capacity in bilingual education."
Garcia currently works as a substitute teacher and is grateful for the opportunity to apply her classroom learning at Touro to the workplace. "I think the most special thing about the Touro GSE master's program is that the teachers have firsthand experience and truly understand the needs of the student population. My professors are knowledgeable about current research, how things have changed in education today, and what should be done now to serve students better."
Since 2016, the Drs. Martha and Anthony J. Polemeni Scholars Program has recognized the accomplishments of students in the Graduate Division of Touro College who, by their scholarship and commitment to community service, exemplify the mission of Touro College and the character and charisma of Dr. Polemeni. In 2020 the program was revised to support students of GSE. As dean of the Graduate School of Education and Psychology, and the inaugural vice president of the Division of Graduate Studies at Touro, Dr. Polemeni worked tirelessly to advance Touro's mission to "serve the underserved" and to enhance the professional status of his deans, supervisors, administrative staff, and to enrich the educational experiences of students. The goal of the scholars program is to support deserving teaching candidates who have the potential to make a positive impact on the teaching profession.
In recognition of Drs. Martha and Anthony J. Polemeni Scholars Program, the Polemeni family reminds recipients of the inspirational words of Malala Yousafzai, "One child, one teacher, one book, one pen can change the world."