Touro Alum Lands Role as Principal of Top-Rated Wheatley School
Seasoned Educator Joseph Wiener Discusses Educational Career and Offers Advice for School Administration Students
February 21, 2023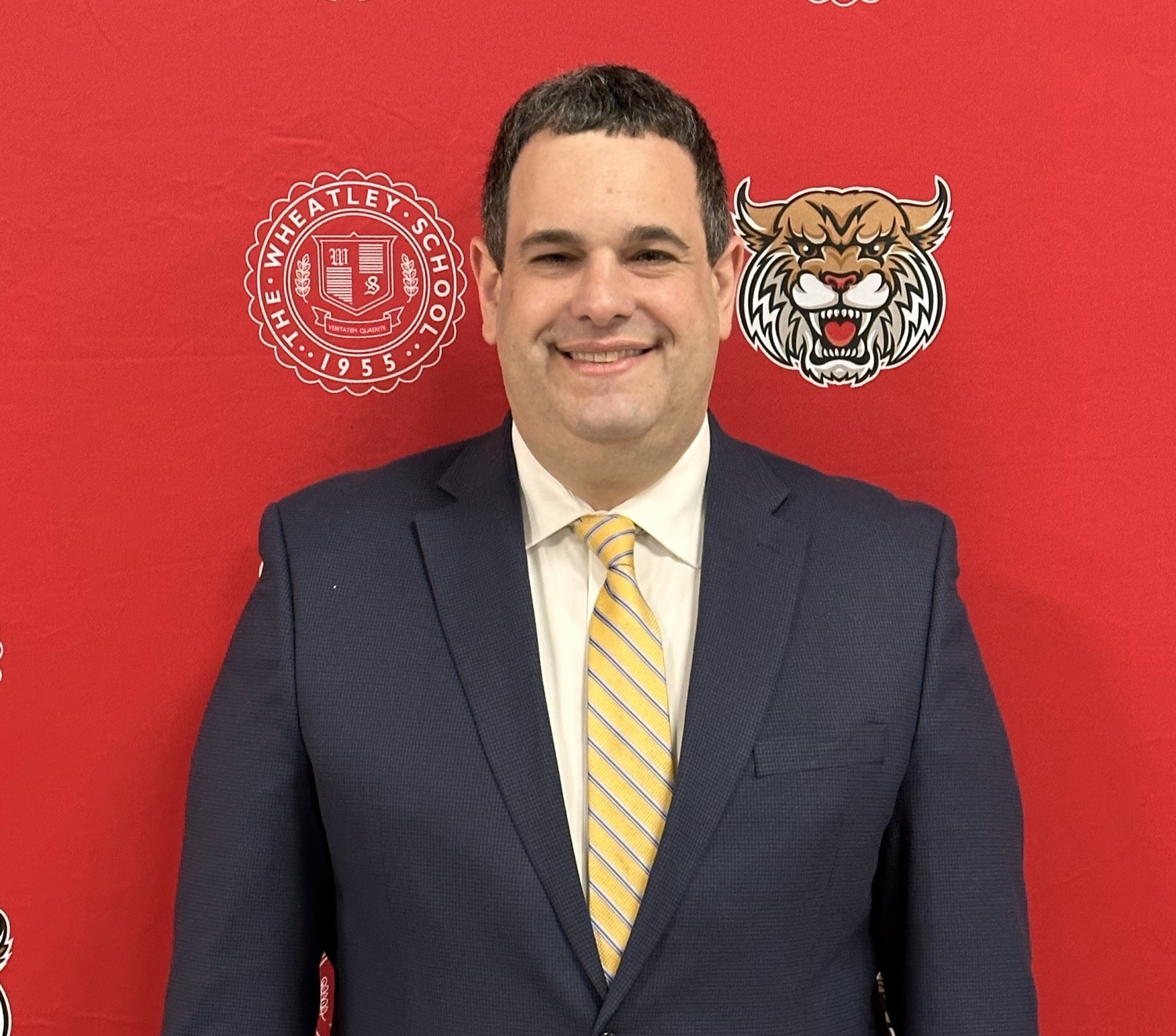 Graduate School of Education alumnus Joseph Wiener
Since graduating from Touro University Graduate School of Education in 2006 with an MS degree in School Administration and Supervision, alum Joseph Wiener has been working tirelessly to make a positive impact as an educator. Previously serving as Middle School Principal of the Robert E. Bell Middle School, Principal of Lynbrook South Middle School, and Assistant Principal of Jericho Middle School, Wiener recently became Principal of The Wheatley School. In his new role at the highly rated public high school, he hopes to increase opportunities available to students to become successful in their future careers.
As a longtime educator, where did your passion for the field begin?
The spark that ignited my love for education came from an experience I had in high school when I was tutoring underclass students for community service credit. Helping students learn as a tutor filled me with a level of personal satisfaction I'd never experienced before. While I explored some other possible career paths in college, this unforgettable situation ultimately inspired me to dedicate my professional life to education.
You have served as principal in several school districts. Can you talk a bit about the steps you've taken to advance your career?
Staying active in the field through professional organizations, building a professional learning network of supportive and inspirational peers, and acquiring the credentials necessary to transition from classroom instruction to building and district leadership at Touro were some of the key steps I took to advance my career.
What are some of your daily responsibilities as principal at The Wheatley School? Can you share your favorite and most challenging aspect of the job?
My favorite aspect of being a principal is having conversations about teaching, learning, and school culture and climate. These are the most important aspects of school life, and I seek ongoing opportunities to have these conversations regularly with staff, students, parents, and community members. However, allocating time to all the important aspects of building leadership is challenging. To overcome this challenge, I have learned to empower teachers and staff to lead initiatives about which they are passionate, and work closely with my leadership team to ensure we're attending to all the important aspects of providing a high-quality education for every student.
How did Touro's Graduate School of Education help prepare you for your role? Are there any specific skills you learned that you find yourself utilizing regularly?
Touro's GSE internship program was so beneficial in helping me understand what the job of a school leader looks like day-to-day. While the coursework taught me about the responsibilities I would have and some potential barriers s I would likely face, the structure of the required internship enabled me to gain invaluable on the ground experience. The mentorship that I received from my advisor was also vital in helping me to develop the skills necessary to be a school leader.
You started the Nassau/Suffolk Middle School Assistant Principals Association. What prompted you to do this? Why is it important for educational professionals?
I started this organization to provide a dedicated time and space to network with colleagues in similar educational leadership roles. This helped me build my professional learning network, and I still communicate regularly with the colleagues I met in that organization, even though I no longer work in a middle school setting. School leadership is a difficult business, and the support of my colleagues has been crucial to my success. Developing this organization made it possible to seamlessly share resources with all my colleagues working throughout Nassau County.
Do you have an inspirational story you can share that highlights the positive impact you've made either in the community or on an individual student?
The COVID pandemic brought unique challenges to our communities. When schools were forced to close in March 2020, having to develop a remote learning environment seemed insurmountable. However, within days we had a system in place and were reaching out to parents and students to support them. While most of the professional community was working remotely, my school administrator colleagues and I were coming into school every day to engage with students and families for academic, social, emotional, and technical support. We also organized systems to provide nutritional assistance to families who needed it, and to help students and families maintain their connection to school and learning, all under unprecedented circumstances. Those were some of the greatest hurtles in my career and I'm most proud of the positive outcomes we were able to support during that difficult time, especially for our most vulnerable populations including English language learners, students with special needs, and students with significant emotional trauma. Those students could easily have been lost in the fog of the pandemic, yet we focused on intentional outreach efforts to engage each of those students and ensure they had the resources and support they needed to be safe and successful.
Any advice for aspiring school leaders or principals who are current GSE students?
My advice is first to remember your why. School days can be grueling, and the political and social pressures currently directed at schools can be discouraging. However, remembering the spark and the passion that inspired you to be an educator initially will help you set aside the noise and focus on students, staff, and the school community. Second, build your professional network and use them when you need support. The vulnerability that comes with knowing you don't have all the answers makes you a more receptive and effective leader. Finally, educational leadership can become an all-consuming pursuit. Remember to maintain a balance between professional responsibilities and your family, friends, and passions outside of the school walls. Don't give those things up to spend another hour or five at your desk!