Touro College Educators Head to Washington Week
Representatives from the Graduate School of Education (GSE) Travel to Nation's Capital to Advocate for Improved Education in NYC
October 03, 2019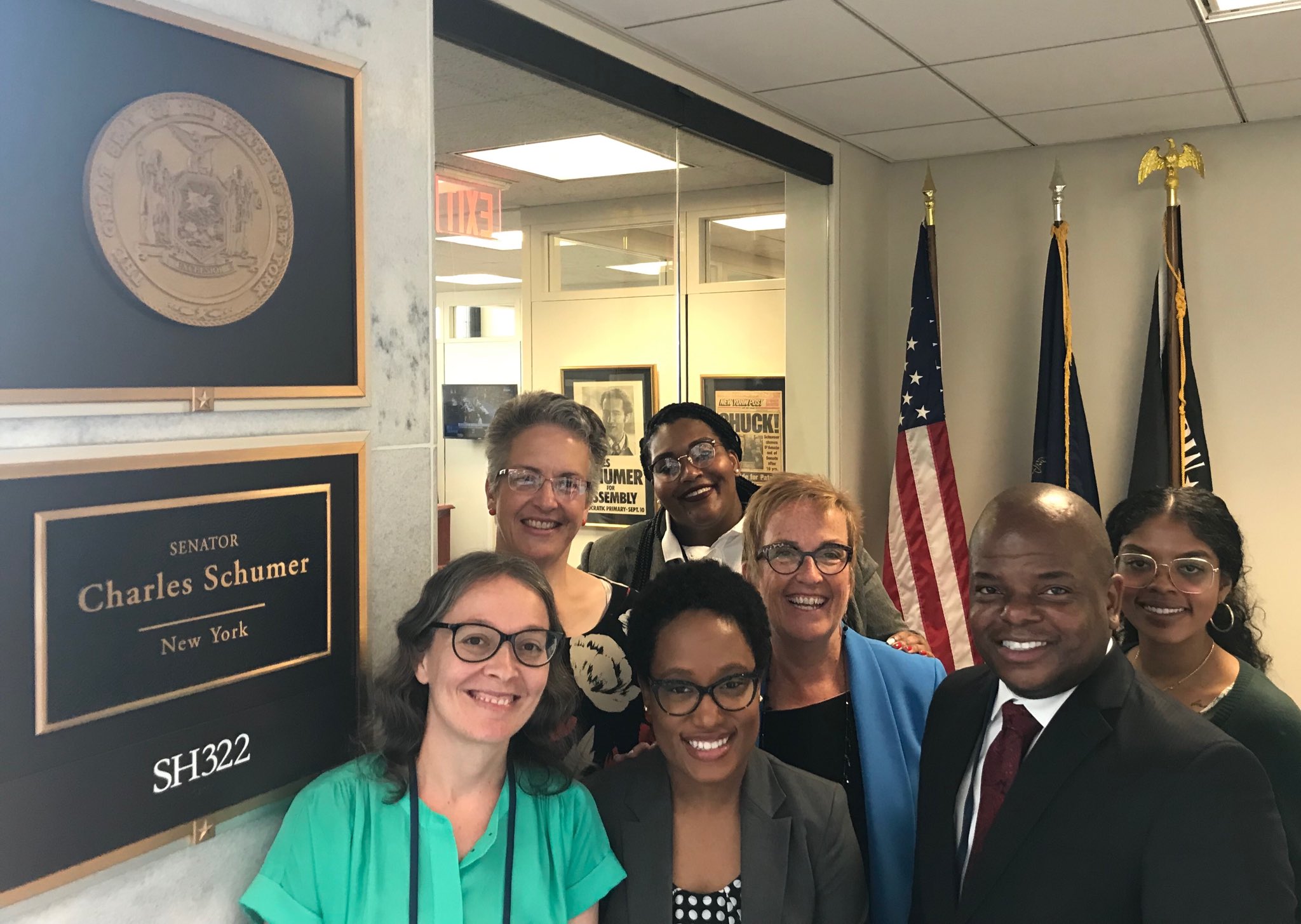 Did you know that out of the one million students in the New York City (NYC) school system, nearly seventy-four percent are economically disadvantaged? That is one reason why advocating for underserved students is vital, prompting GSE Dean Jacob Easley and Special Education Assistant Professor Laura Vernikoff to participate in the American Association of Colleges for Teacher Education (AACTE) 2019 Washington Week.
Joining fellow teachers, educators and other AACTE members from 27 states across the nation, Dean Easley and Professor Vernikoff met with colleagues to discuss important policy trends and effective advocacy for educator preparation. AACTE represents more than 800 postsecondary institutions with educator preparation programs dedicated to high-quality, evidence-based preparation that assures educators are ready to teach all learners.
Key Issues
"Funding the Teacher Quality Partnership grant program for teacher preparation provides grants to institutions to start urban or rural teacher residency programs, which is vital, because cities and remote areas have unique challenges and characteristics that affect education. When teachers understand the resources available in different places, students can benefit." These teachers often spend an entire year in a single classroom, with the grant paying for their tuition and providing a small stipend once they commit to staying in a high needs school within the district for three years," said Professor Vernikoff.
The overall budget for non-military education funding was also a topic of conversation as often more money is allotted for increasing military funding in the federal budget in comparison to non-military programs, such as teacher preparation programs. However, for students and teachers to achieve optimal outcomes, education must receive adequate funding. Ensuring that Congress allocates sufficient funding levels for Federal government-related activities that affect education more broadly such as the Institute of Education Sciences, which supports education research, was addressed. An additional priority directly affecting Touro alumni was the overhaul of loan forgiveness programs that are often too complicated to understand.
"Meeting with the staff of Congress members was an important part of this educational trip as they really listened to what we had to say and all agreed that teacher preparation is necessary. It was nice to see that everyone was on the same page as far as valuing teacher preparation as they represent the region we work in," said Vernikoff.
The Result
During congressional visits, the Touro GSE team met with staff members for Senators Charles (Chuck) Schumer and Kristin Gillibrand, and Representatives Carolyn Maloney and Grace Meng. While policy change is a long process, Congress enacted a revised budget that includes more funding for teaching preparation after hearing about the needs of the educators.
"As someone who has been a teacher, I've seen that they are often blamed for problems but are not given enough resources to resolve issues. We need to fully support teachers to ensure they can focus on helping students and it's important to me to acknowledge that teachers are professionals who need to continuously enhance their key skills to do their job better so students can do well now and in the future," said Vernikoff. Although this was my first time lobbying, an 'aha moment' for me was realizing that our elected officials work for us, so we need to communicate with them and tell them what's important to us. This experience wasn't something I had done before, but now I want to do more."
"It is vital that educators at all levels have their voices heard to spotlight critical issues facing the profession. However, advocacy is a skill that one must learn and develop," added GSE Dean Jacob Easley. "GSE's Lander Center for Education Research will focus on educational equity through advocacy during the 2019-2020 academic year and we hope that P-20 educators participate in large numbers. Another way to become involved is to sign up for AACTE Action Alerts that provide timely and up-to-date notification of state and federal policies."