Touro College Recognized for Having One of the Top 100 Best Online Graduate Education Programs in the Nation
U.S. News and World Reports Ranks GSE Among Highest Performing Programs
March 31, 2021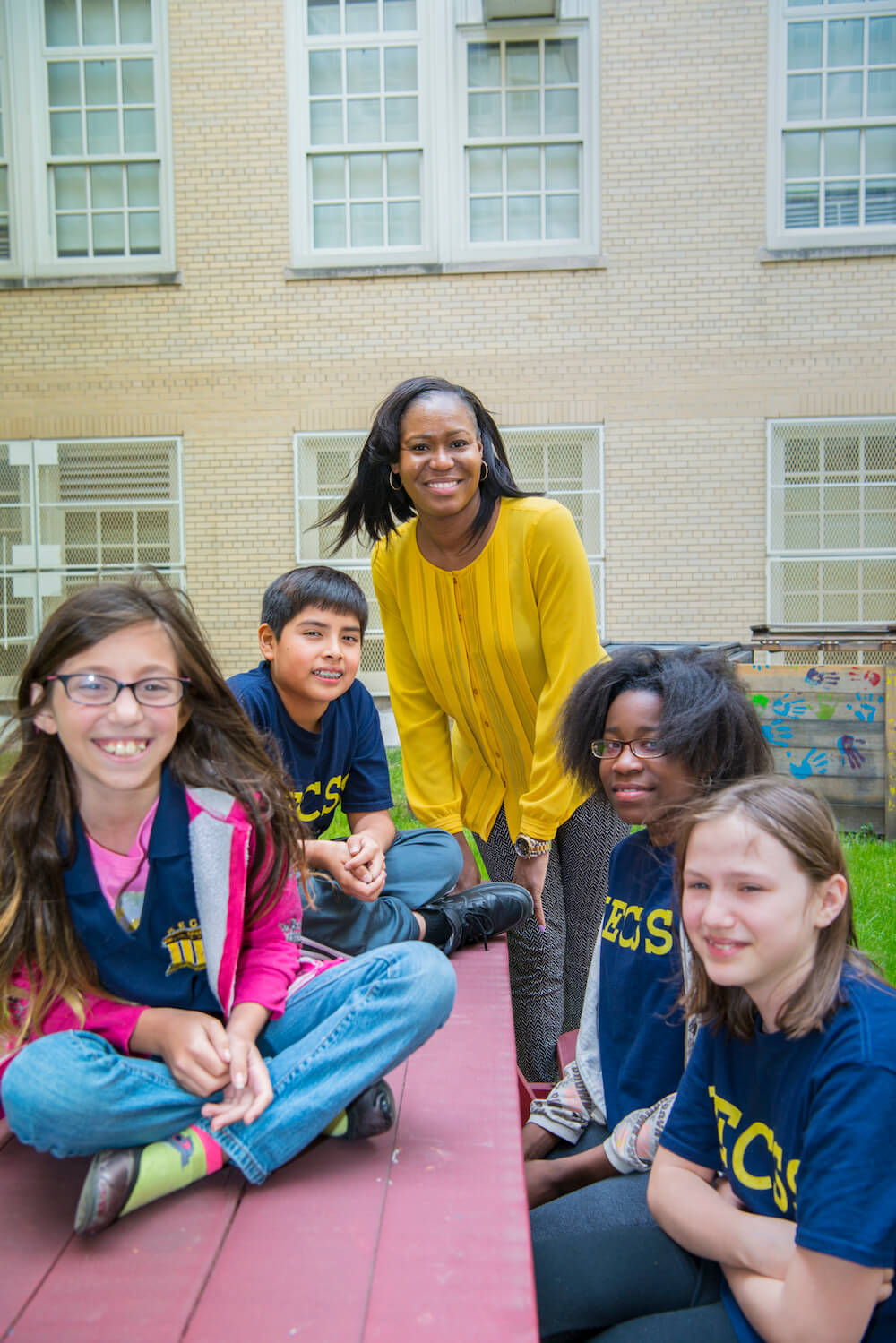 Touro's Graduate School of Education was named one of the nation's Top 100 Best Online Graduate Education Programs. Educators like Tracee Murren, above, benefited from the program's focus on equity and access.
U.S. News and World Report has recognized Touro College as having one of the Top 100 Best Online Graduate Education Programs in the nation for 2021. The college was first included in the rankings in 2019.
Criteria for the rankings include overall program quality, and the design and scale of student services, technologies, curricula and instructor training toward distance learning.
"This is indeed a remarkable and entirely deserved honor for our online graduate education programs," said Dean Dr. Jacob Easley II. "Our faculty and staff devote themselves every day to our great mission as an organizational change agent. Our focus on equity and access undergirds programming for online learning resulting in external evaluators ranking our programs highly."
"Over the past 10 years, and at an accelerated pace under Dean Easley's leadership, our Graduate School of Education has increased its degree, certificate, and program offerings; expanded its research and development projects; enhanced its online course and program offerings; and widened its community outreach. I am immensely proud of the national recognition of the quality of our online graduate education programs," added Dr. Nadja Graff, Vice President of Graduate Division.
In the 2021 edition, the U.S. News and World Report assessed 1,641 online degree programs – an all-time high. The rankings measure overall academic quality for educational programs. These are degree-granting programs housed at regionally accredited institutions offering predominantly online classes needed to complete the degree. Here is a look at each category and its weight in the current rankings formula.
Engagement (30%): Quality online graduate education programs grant aspiring teachers and educational administrators opportunities to readily interact with their instructors and classmates. In turn, instructors are not only accessible and responsive, but they are also tasked with helping to create an experience rewarding enough that students stay enrolled and complete their degrees in a reasonable amount of time.
Expert Opinion (20%): A survey of high-ranking academic officials in education helps account for intangible factors affecting program quality that statistics don't capture. Also, employers may hold in high regard degrees from programs that academics respect.
Faculty Credentials and Training (20%): Strong online programs employ instructors with academic credentials that mirror those of instructors for campus-based programs, and they have the resources to train these instructors to teach distance learners.
Services and Technologies (20%): Programs that incorporate diverse online learning technologies allow greater flexibility for students to take classes from a distance. Outside of classes, strong support structures provide learning assistance, career guidance and financial aid resources commensurate with quality campus-based programs.
Student Excellence (10%): Student bodies entering with proven aptitudes, ambitions and accomplishments can handle the demands of rigorous coursework. Furthermore, online degrees that schools award judiciously will have greater legitimacy in the job market.
"Receiving this recognition during the COVID pandemic is especially meaningful as communities faced many challenges. Providing a supporting and caring learning environment became our singular focus during these challenging times, particularly for the online courses," said Dr. Easley. "We continue to raise the bar high for educational excellence to better serve our students and communities."
Read more about Touro's online program rankings at the U.S. News & World Report website.