Touro Graduate School of Education Alum Uses Innovative Tech to Assist Special Needs Students
Dr. Vincent Leone Reveals Why he Chose a Career in Education, How He's Making a Difference
September 29, 2020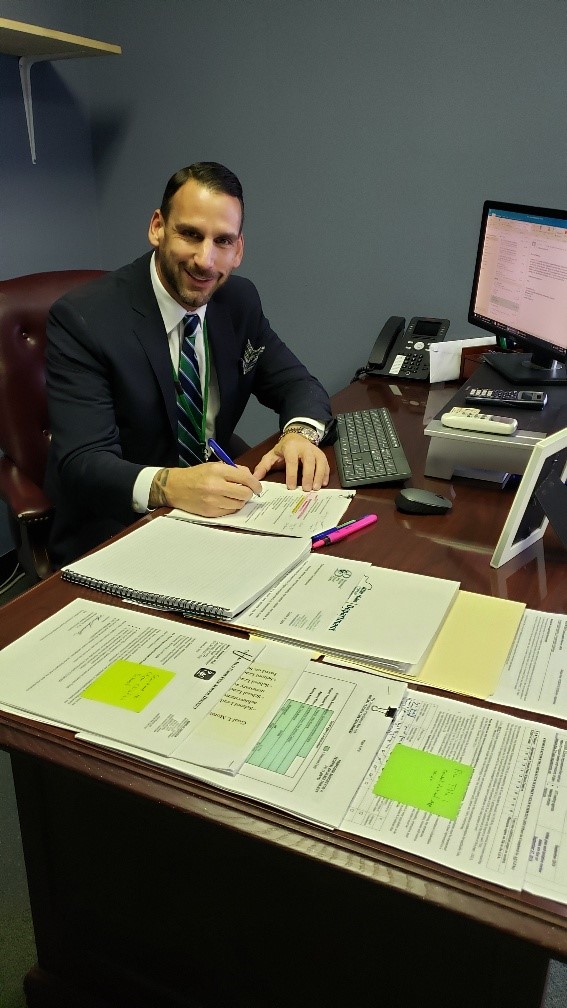 Dr. Vincent Leone recently landed the role of Coordinator of Funded Programs at Long Island, New York's Brentwood Union Free School District after graduating from Touro College Graduate School of Education. We caught up with him about his vision, career path and why he chose to pursue and graduate with his M.S. degree, specializing in Childhood Education and Special Education (Grades 1-6), at GSE in 2005.
With more than 15 years of experience in education, why are you so passionate about this field?
I find education to be an extraordinarily noble endeavor. It allows me to lead a life of service and selflessness. My motto is simple: empower the community, support all staff and serve all children; always and in all ways. While there are significant challenges facing our schools, the Brentwood community and society at large, being an educator allows me to be an ambassador of hope for thousands of stakeholders each and every day. What more can anyone ask for?
What prompted you to pursue education? Can you talk about your career path?
I played three sports in high school including football, basketball and baseball. I was never the type of student who immediately jumped on the first school bus home as I literally spent my life participating in vital school programs. It's all I knew and all I ever wanted to do. I was lucky to have amazing teachers, coaches and school leaders who believed in me when they were not obligated to do so. In more ways than one, school saved my life. Because of my personal experience, I owe it to the children in Brentwood to pay it forward.
Are there any types of innovative technology you have found help when working with this population?
There are numerous assistive technologies available to support the success of students with disabilities. To facilitate student independence, while students are in school and beyond, closing age-appropriate reading gaps must remain at the forefront of all content area instruction. The vast majority of students with disabilities have either receptive and/or expressive language barriers. Utilizing phonetic spelling software platforms such as the 7spell spelling software has proven effective with children of various learning profiles and in a wide variety of classroom contexts. Leveraging assistive technology to improve the mechanics of reading, while also ensuring that reading content is meaningful and relevant to our children mitigates the paradox that many believe exists between whole-word and explicit phonics instruction.
What is your vision for your role as the Brentwood Union Free School District's new Coordinator of Funded Programs?
My vison is also Brentwood's vision. In sum, it is to cultivate a nurturing learning environment in which we all dare to dream and aspire to achieve greatness. Read that again--dare to dream and aspire to achieve greatness! Specific to my new role, the vision of the Office of Funded Programs is to operate as a united, positive, and supportive unit that is knowledgeable of content and devoted to the purpose of serving the district's staff, students, and community.