Touro Timeout… With School Psych Student Genevieve Prigge
Q & A Session With the School Counseling Master's Degree Student
October 14, 2014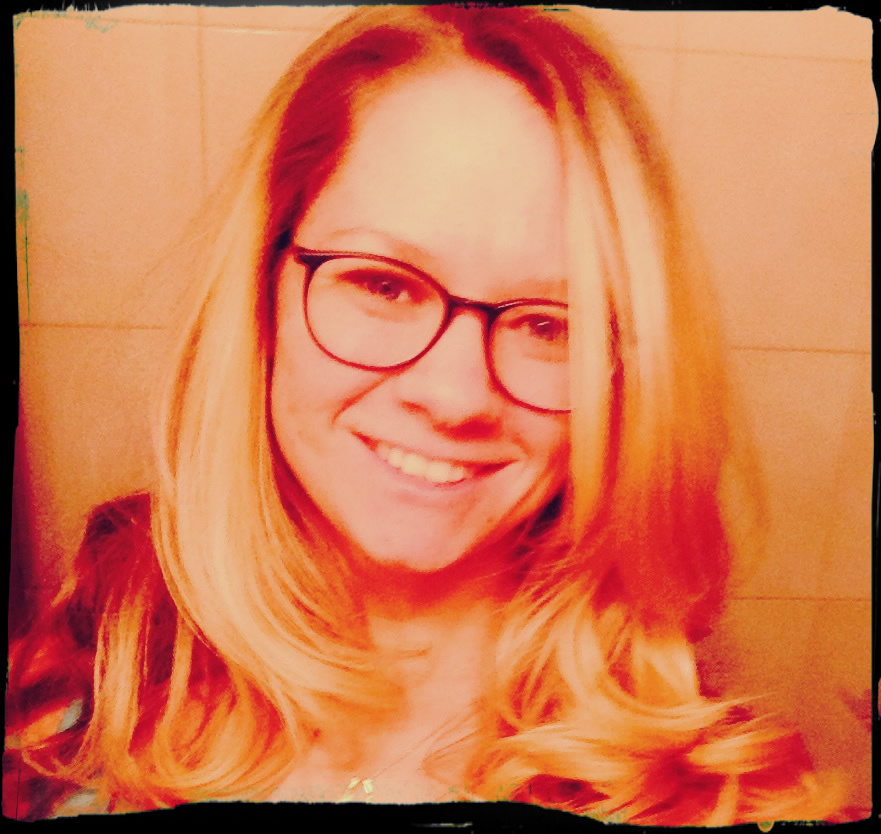 In a year's time, 24-year-old Queens native Genevieve Prigge will earn her Master's from Touro's Graduate School of Psychology in School Counseling. It will be the culmination of nearly a decade in undergraduate and graduate learning, all dedicated to learning how to work with children who demonstrate negative behaviors. That includes lengthy internships as a paraprofessional at PS 009 in Jamaica and in the Nassau County BOCES system, where she's interacted one-on-one alongside kids with special needs in a supervised classroom setting. So the big question that lingers for Prigge will be whether to pursue her doctorate next, or see what kind of immediate impact she can make as a counselor and educator ("I'm very back and forth," she admits). We spoke with the soon-to-be graduate about those lofty decisions, in addition to what originally inspired her and how the methodology of classroom instruction has changed over the years.
What classroom situations suit you best?
I prefer counseling or assessments, seeing what a kid's IQ is, if there are any alternative ways to fix problems they have. If they hit other kids or have a problem with fighting, I like coming up with ways of how to decrease that, cause that's not very functional. I know how to distract the kids.
What methods have proven most successful for you so far?
There's a whole bunch of interventions. Some kids do a lot of things for attention. If you don't give them attention, it can go one of two ways: They can either keep doing that behavior, or they can realize, "It's not really getting a rise out of someone, so I'm going to stop doing this." Some of them aren't totally able to talk and have to use different methods of communication like textbooks or these things called PECS books, which is little pictures of whatever the kid is requesting. So if they're hungry, all it takes is a piece of paper and a laminating sheet for them to ask for what they want. There's a bunch of different ways to let these kids vocalize how they feel. They hook onto different things.
How did your interest in education first take root?
My mom was a teacher, but a lot of [her] kids were improperly placed in different classrooms. I never thought I was going to go down the education route, but in undergrad, I ended up doing an internship at her school with a different teacher, and that teacher suggested, "Maybe you should be a para." I started doing that, and I landed in PS009, and I wanted to learn more and became hooked on kids and schools.
Have you always enjoyed being of help and service to others?
I never really thought of it like that. I just happened to meet people who steered me down the road of being in the schools, but I do really want to help people.
Are you nervous about graduating Touro and forging a career?
That's the main thing−where am I gonna find a job? Depending on where you are location-wise, they'll accept you with a Master's or they'll require a doctorate.
So without being able to predict the near future, where would you want to ideally be in 10 years?
Hopefully still doing what I love to do. The reason I'm going to school is because I'm truly interested in what I'm doing. I love connecting with kids and making them laugh and having them look at me not as someone to be scared of or [think], "I can't tell her something." I want to feel some kind of satisfaction out of what I'm doing, instead of doing something because, "I guess this is what I've got to do."